Phil Immel
Broker Associate
949.249.2020
Phil@RealEstateGuru.com
Chairman's Diamond Circle – Prudential California Realty
Legend Award Recipient – Prudential California Realty
Ranked as a #1 Orange County Producer  – Prudential California Realty
In a year when home buyers and sellers demanded seasoned expertise and calm assurance, Phil Immel's exceptional real estate skills were more highly valued than ever. The respected agent, who's earned the name "The Real Estate Guru," was once again honored as Prudential California Realty Top Producer for Orange County.
Immel has been named the #1 Agent for eleven of the past twelve years. Since joining Prudential California Realty, he has always held the Chairman's Circle Diamond designation, placing him in the upper tier of the top 1% of Prudential agents in the country. Last year, he was made a Director of the company's new Luxury Properties Division.
A licensed real estate broker at age 19, Immel has spent his entire adult life building his skills in one field. He majored in Real Estate in the Business School at San Diego State University, and spent ten years in corporate management with Coldwell Banker. Along the way, he's developed a powerful ability to adapt to uncharted markets.
"While this particular down cycle is unique, it's the third major down market I've experienced," he says. "All the rules change. The definition of an effective property marketing strategy shifts. Pricing now demands pinpoint accuracy. Negotiation is influenced by a very different set of factors. People are aggressively seeking out very experienced, sure handed professionals capable of helping them make the right decisions. It's rewarding to be able to give my clients the solid guidance they need for a successful outcome."
Immel's guru-level expertise is especially valuable when representing his many celebrity clients. His point of contact in these cases is often a lawyer or business manager who has very complex questions about the market.
A number of media contacts also view Immel as their go-to expert for real estate issues. He's a frequent guest expert on Fox News and KNX 1070 Radio, and writes blogs for the Orange County Register, Wall Street Journal, Forbes and Reuters. He has also been dubbed the Voice of Real Estate for Chapman University "The Chapman Report" on the PBS network.
Many of Immel's insights are available to anyone at his online knowledge center, www.RealEstateGuru.com. "I've always had a passion for teaching," he says. "Real estate is intimidating, and nobody tells you how to do it. On this site, I'm able to give people feedback they can trust."
Betty Orlow
REALTOR-ASSOCIATE®
Buyer Specialist
714-345-8765
Betty@ImmelTeam.com
Born in San Diego and raised in Orange County, Betty studied business at Cal State University of Fullerton. She continued her education and graduated from Dental Hygiene School. Betty was no stranger to hard work while raising her two children, working as a dental hygienist and doing volunteer work for her church. She has the energy, community roots, and integrity of a successful real estate agent, and her knowledge is backed by the industry's finest training programs. Betty, her husband, Steve, and their two children, Stephen and Shawna, are life-long residents of Orange County.
John Rennie
REALTOR-ASSOCIATE®
949-215-5000
John@ImmelTeam.com
Originally from Canada, John relocated to Orange County after meeting his wife Suellen in 1996. At the age of 21, John obtained his johnrennie_2real estate license and started selling residential and commercial properties. He spent the next 5 years building a booming business in his hometown of 43,000 residents. John's years in real estate in a tough market have cemented his negotiating skills and offered time to understand every aspect of necessary contracts by defining what each client need is. John credit's his success to honesty, high integrity and unrelenting need to make his clients dreams come true when they buy or sell their homes by making their transactions as smooth as possible.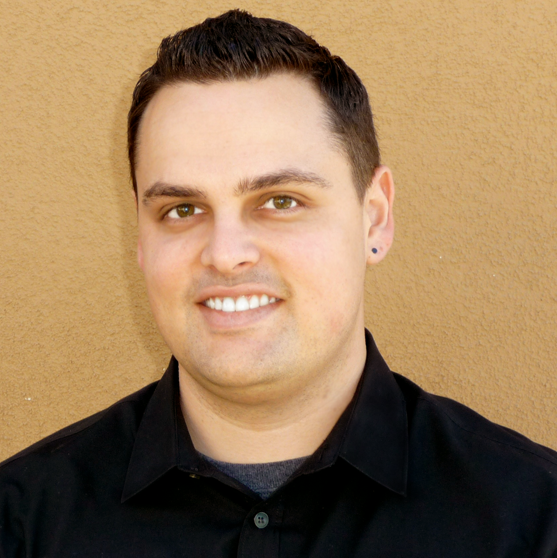 Bret Johnson
REALTOR-ASSOCIATE®
CHIEF OF TECHNOLOGY & MARKETING
949.505.2426
REALTOR® – Prudential California Realty – Monarch Beach
Dana Point Real Estate Specialist
Part of Orange Countys #1 Real Estate Team – Prudential California Realty
Property Management – REO Bank Owned – Investments
Bret Johnson is a Dana Point Real Estate agent for Prudential California Realty in Monarch Beach, CA. With over 8 years of experience in marketing & property management, He has developed the knowledge to successfully handle all of your real estate & transaction needs. Bret has been involved in almost every aspect of the industry including; Buyer representation, seller representation, short sale transactions, leasing, tenant representation, real estate marketing & web design.
Bret is a local resident and home sales professional in the Lantern Village district of Dana Point. As an active resident in the community, Bret strives in building lasting friendships and professional relationships with all Dana Point business owners and residents. Dedicated to advanced continuing education, Bret believes in the importance to consistently add to his level of expertise and knowledge he provides his clients. In this ever evolving and rapidly changing industry, he strives to stay on top of all current information, proceeders, laws & technology.
Social media & digital devises have become the strongest forms of communication in our society today. Bret utilizes this technology to communicate quickly and accurately with all of his clients and potential buyers. With such a strong online and digital presence, Bret is one step ahead in finding you your perfect home or buyer, all in a time period that is much faster than other local agents. Combining the experience and support of his team, office and management, Bret aims to provide the best customer service in Dana Point Real Estate.
Shawn Halan
REALTOR-ASSOCIATE®
Home Buyer & Sellers Agent
Nellie Gail Ranch Specialist
949-505-2226
Shawnhalan@pruoc.com
Born and Raised as the son of a builder, in Michigan, Shawn grew up walking properties & tracing his fathers architectural sketches honing his passion for design.
Shawn studied Real Estate at NYU, and began his career In New York City with mentor and friend, John J.Reynolds, Chairman of John J. Reynolds, a Helmsley Company.
For over 8 years, Shawn and his team represented premium midtown office buildings such as the ITT World Headquarters, 320 Park Avenue, the Gucci building and partnered on the sale of the Tiffany building.
Shawn was promoted and transferred to California as Vice President of Sales, representing the developer and landlord of the Grand Avenue Plaza, the last skyscraper to be built in downtown Los Angeles. Shawn departed from the business after the passing of Mr Reynolds and the Leona Helmsley scandal.
Southern California made its lasting impression… and the California lifestyle was a perfect fit for Shawn, an avid health and fitness enthusiast – soon a new opportunity to explore his passion for design and architecture (shoes, cars & buildings all share great design elements) presented itself from within the Fashion Footwear industry. His most memorable experience was to design a collection in Florence, Italy for Badgley Mischka, A luxury Footwear brand. Shawn was brought on as National Sales Manager working with top department stores and retailers such as Neiman Marcus, Nordstrom, Bloomingdales and Dillards. He traveled for almost 20 years working in sales, marketing, new brand launches & design for brands including BCBG Max Azria, LAUNDRY by Shelli Segal and eventually living in Dallas, Texas.
Shawn relocated back to Southern California for love and joined the Immel team at Prudential, "I'm thrilled to be part of this team, good people who care about their customers and the Immel team has ranked among the Orange County leaders for years because of it".
Shawn prides himself on honesty, reliability and integrity. He credits his mothers prayers for his strong values.

Kara Jafarinia
All Star Office Manager & Coordinator
949.249.2020
Kara is the fire that keeps the Immel Team train running strong. With her amazing work ethic and in depth knowledge of the industry she helps our team  and clients through some of the most difficult processes in Real Estate.
OFFICES:
The Immel Team
2 Ritz Carlton Dr. #202
Dana Point, CA 92629 The Immel Team Beverly Hills
9696 Wilshire Blvd.
Beverly Hills, CA 90210
---