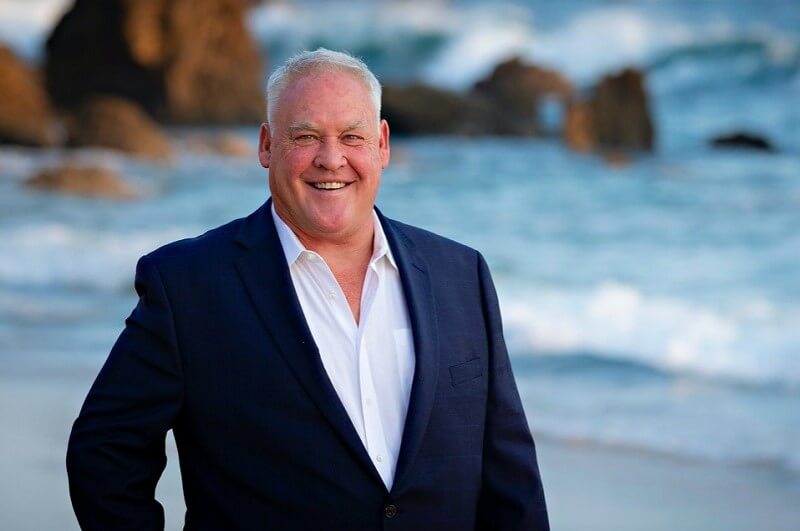 Phil Immel
Broker Associate
Luxury Director
Over 4 decades ago, Phil started selling Real Estate at 19 years old while majoring in Real Estate and Marketing at San Diego State University. By 28 years old, he became the youngest Vice President of Coldwell Banker Real Estate in the United States. He was promoted to the corporate office in Newport Beach and reported to the Chairman of the Board. After joining Prudential/Berkshire Hathaway, he became the #1 agent in Orange County and #8 in the U.S.A.
In 2014, he established his independent firm Immel Team Luxury Real Estate headquartered in Monarch Bay Plaza. In 2018, Sotheby's International Real Estate acquired his firm. However, his 2nd generation team stayed on board as an elite sales force focusing on luxury sales.
Phil Is a nationally recognized speaker, author, and expert on everything Real Estate. His trademarked brand, Real Estate Guru, makes him the go-to guy when clients need to navigate through buying or selling homes in America. The Guru has been featured on many national programs such as Fox Business, CNBC, CNN, and Neil Cavuto. For several years, Phil was the voice and face of Real Estate for Chapman University Economic Reports. Additionally, he is a contributor to Forbes, Reuters, KNX1070 Radio, and The Wall Street Journal.
Starting in late 2022, Phil will be hosting "Ask the Guru?" Essentially, it's Real Estate advice for home buyers and sellers across the United States. Similar to Dear Abby, Dr. Phil, Jim Cramer, and Dave Ramsey. Please visit his YouTube channel "RealEstateGuruTV"
Beyond Real Estate, he enjoys ocean activities with his 3 children, Torie, Ryan, and Blake. Phil volunteers his time for a myriad of local charities including an appointment to the Ocean Institute Board of Directors.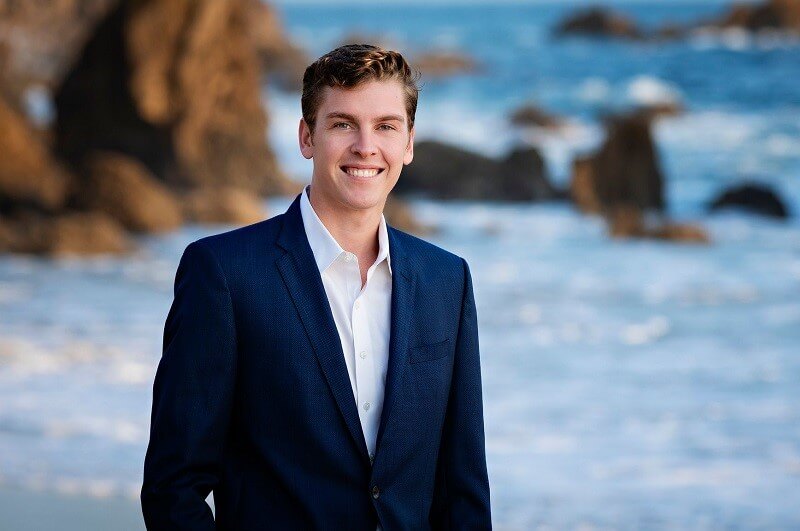 Ryan Immel
Luxury Realtor
Ryan eagerly launched into the Real Estate business at the age of 18, following in his Dad's footsteps. Born into a Real Estate family, he clearly has the DNA "chip" in him for mastering the art of Real Estate. Ryan attended Northern Arizona University studying Business and Strategic Communications with an emphasis on Advertising. In April 2018, The Immel Team joined forces with Pacific Sotheby's and Ryan chose this opportunity to propel into his full-time career. With these two power players backing him, Ryan always ensures a white-glove service whether you're at $400,000 or $40,000,000.
As a native of Orange County, Ryan's in-depth knowledge of South Orange County is second to none. Growing up with his Dad, A.K.A "The Real Estate Guru", enabled him to understand the locations and market nuances of each community and provide extensive knowledge that is beneficial to his clients.
Due to his high detail-orientated nature and his business acumen, Ryan is able to guide and facilitate a successful Escrow, thus, fulfilling his client's dreams.
Immel proudly represents several charities like Agents of Change, Dana Point Lantern District, Ocean Institute, and Live for Others Foundation.
When not selling Real Estate, Ryan's personal activities include surfing, volleyball, art, graphic design, concerts, and spending time with friends and family.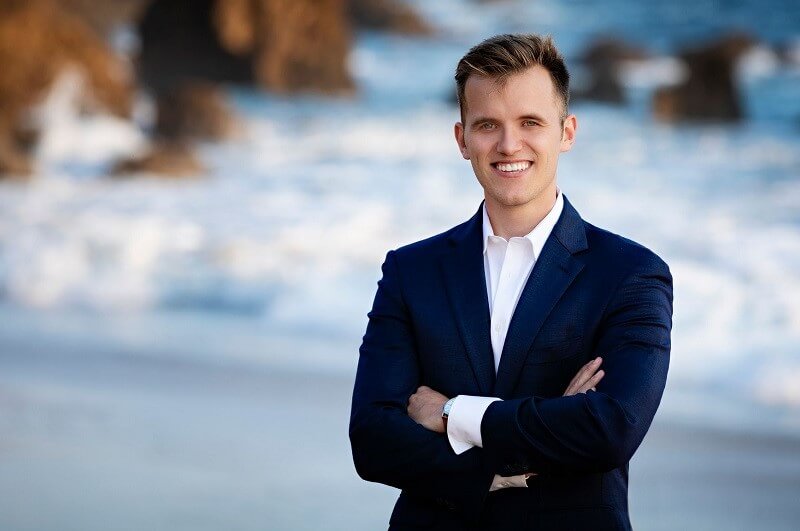 Andrew Vandenberg
Luxury Realtor
As a native of Southern Orange county Andrew attended St. Anne's, Jserra Catholic, and Northern Arizona University. After graduating with a degree in strategic communication with an emphasis on advertising, he fulfilled his lifetime career passion for selling Real Estate with the Immel Team.
Andrew has joined forces with the Immel Team @ Pacific Sotheby's International Realty. Working with individuals, families, and investors interested in Southern Orange county's most coveted properties.
He provides education, assistance, and negation strategies to individuals looking for expertise in the residential market. Andrew strives for a high-quality, respectful, personalized service to each and every one of his clients.
Andrew has witnessed his community blossom into one of the world's most sought-after places to live. He has the desire to make his home of Sothern Orange County, your home.
When Andrew isn't selling Real Estate he enjoys personal training, art, concerts, four wheeling, and motorcycle racing.